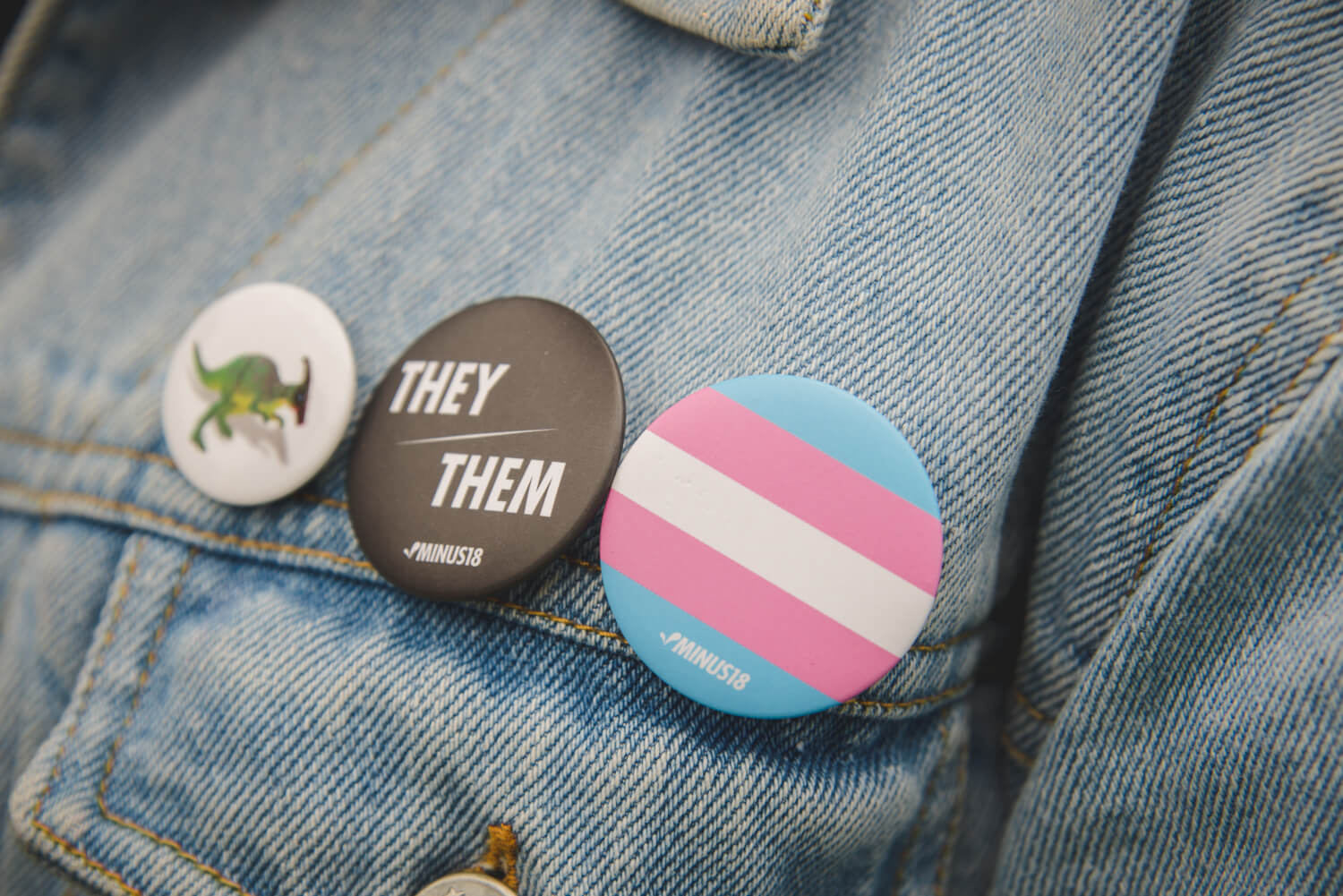 A Guide To Using Pronouns At Work
Pronouns are the words we often use in place of someone's name, such as he/him, she/her or they/them.
It isn't always possible to know what pronouns someone uses, especially for trans and non-binary people. This is also true when meeting anyone for the first time or in online communication such as email and voice calls. 
Like all language people use to describe their identity, pronouns can look different for everyone and can change over time. Taking steps to learn and use someone's correct pronouns is an essential part of showing respect and inclusion in the workplace.
Why It's Important At Work
Under the Sex Discrimination Act 1984 in Australia it's unlawful to discriminate against someone based upon their gender identity. This includes the deliberate use of the incorrect pronouns. More information from the Australian Government can be found here.
Workplaces in Australia have a legal obligation to not only respond to discrimination when it occurs, but also to demonstrate proactive measures to prevent it from occurring in the first place. Education on gender diversity and respectful pronoun use is one part of this process.

They / Them Pronouns
Some people who don't identify as strictly a man or woman use the pronouns they/them instead of he or she. It might sound new to use they/them for a singular person, but we already do this when we're unsure of someone's gender. 
Eg. "Someone left their umbrella behind, how can I return it to them?"
Use they/them pronouns if you have specifically been asked to, or if you aren't sure of someone's gender yet.
Eg. "This is Eric, they are new to the team"
If someone shares they use multiple pronouns (eg they/she) this is an invitation to use any of these options - with the pronoun listed first usually signalling the one to prioritise. 

Sharing Your Pronouns
Sharing your own pronouns normalises this process, and makes it easier for trans and non-binary people to share their own. Doing this signals to others that you're someone who'll respect their pronouns too.
Introduce yourself with your name and pronouns when meeting new people:
Eg. "I'm Sarah, I use she/her pronouns"
Add your own pronouns wherever your name is displayed, like a name tag, lanyard pin, email signature or digital profile. When you add your pronouns to your email signature, it can be useful to link to this article alongside them, so that others understand why you have included them.
Start meetings between new people by inviting everyone to introduce their name, role title and pronouns.

It Can Take Practice
It can take practice to get right, especially if someone's pronouns are new to you or have recently changed.
If you make a mistake, gently correct yourself and move on without making a fuss. 
e.g. "Sam is taking lead on this project, he - sorry, she - will be the contact for your questions"
Use the correct pronouns to refer to other people, even if that person isn't around. This is a great opportunity to role model inclusive language and politely correct others who get it wrong.
Resources and further reading is available online if you or someone you know needs more support navigating these topics.
Normalising the sharing of pronouns makes a big difference to the inclusion of trans and non-binary people. It can start with you!