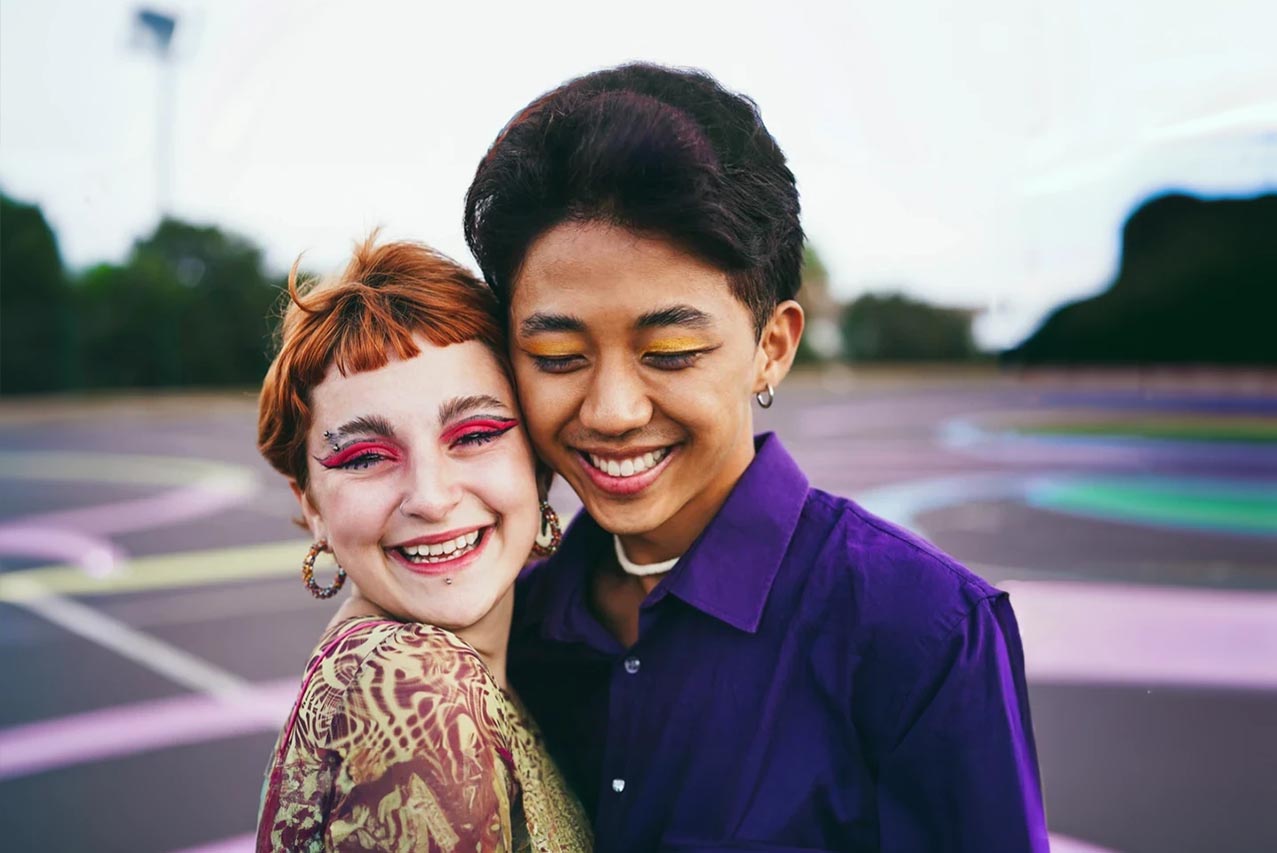 Queer
The word queer has been used in different contexts throughout history, but in recent years, it's been reclaimed as a term of empowerment and liberation for some people within the LGBTQIA+ community. But what exactly does the word queer mean?
What Does "Queer" Mean?
Queer is an umbrella term. This means that it encompasses a wide range of gender and sexual identities and expressions that are not exclusively heterosexual or cisgender. Additionally, queer can refer to anyone who identifies as being outside of the gender and sexual norms that are traditionally accepted in society.
The exact definition of queer is often disputed, as different people may use it to refer to different aspects of identity or experiences. However, the most commonly accepted definition of queer is "anyone who is not heterosexual or cisgender".
The History of the Word "Queer"
In the past, queer was used as a slur (a derogatory term) to refer to people who didn't fit into the gender and sexual norms of the time. However, in recent years, the word has been reclaimed by some LGBTQIA+ people as an affirming term of self-identification.
The word queer first began to be reclaimed in the 1980s and 90s, when it was used by activists to create a sense of community and solidarity among LGBTQIA+ people. By using the word queer to refer to themselves, people were able to challenge the negative connotations that had historically been associated with it.
Queer as an Empowering Term
There are lots of different reasons why people find the word queer empowering: 
For some, the ambiguity of the word is appealing – it gives a sense of community without the need for a more specific label. Javier is gay, and Christine is trans – but they're both queer and that's part of their shared experience. 
For others, the term's literal meaning and history of being 'different' or 'outside the norm' is empowering. 
Some identify with the word's history, rooted in queer-liberation and political activism. 
And a lot of people just like it because it's easier to say than 'LGBTQIA+'.
Using the Word Queer Inclusively
Because of its complicated history, not everyone in the LGBTQIA+ community uses queer to describe themselves or the community. Some people, especially older people, may have been called queer in a derogatory way before, while others don't like the association with the word "different". Whatever the reason – it's completely valid.
Queer is usually used as an adjective – although some people can use it as a noun to describe themselves. 
✔️ Naya is queer and invited us to the pride parade this weekend.
If you're ever unsure about whether or not you should refer to someone as queer, it's always best to ask rather than assume. That's part of the reason why we use the acronym LGBTQIA+ to refer to the whole community.
Queer Discrimination
Because queer can mean a lot of different things, queer people can experience a variety of different forms of discrimination, like that experienced by lesbian, gay, bisexual and transgender people.
Being an Ally to Queer People
There are simple, every day ways you can turn your knowledge of queer identities into meaningful acts of allyship.