Level Up Your IDAHOBIT
Attend the IDAHOBIT online training or book a private session just for your cohort.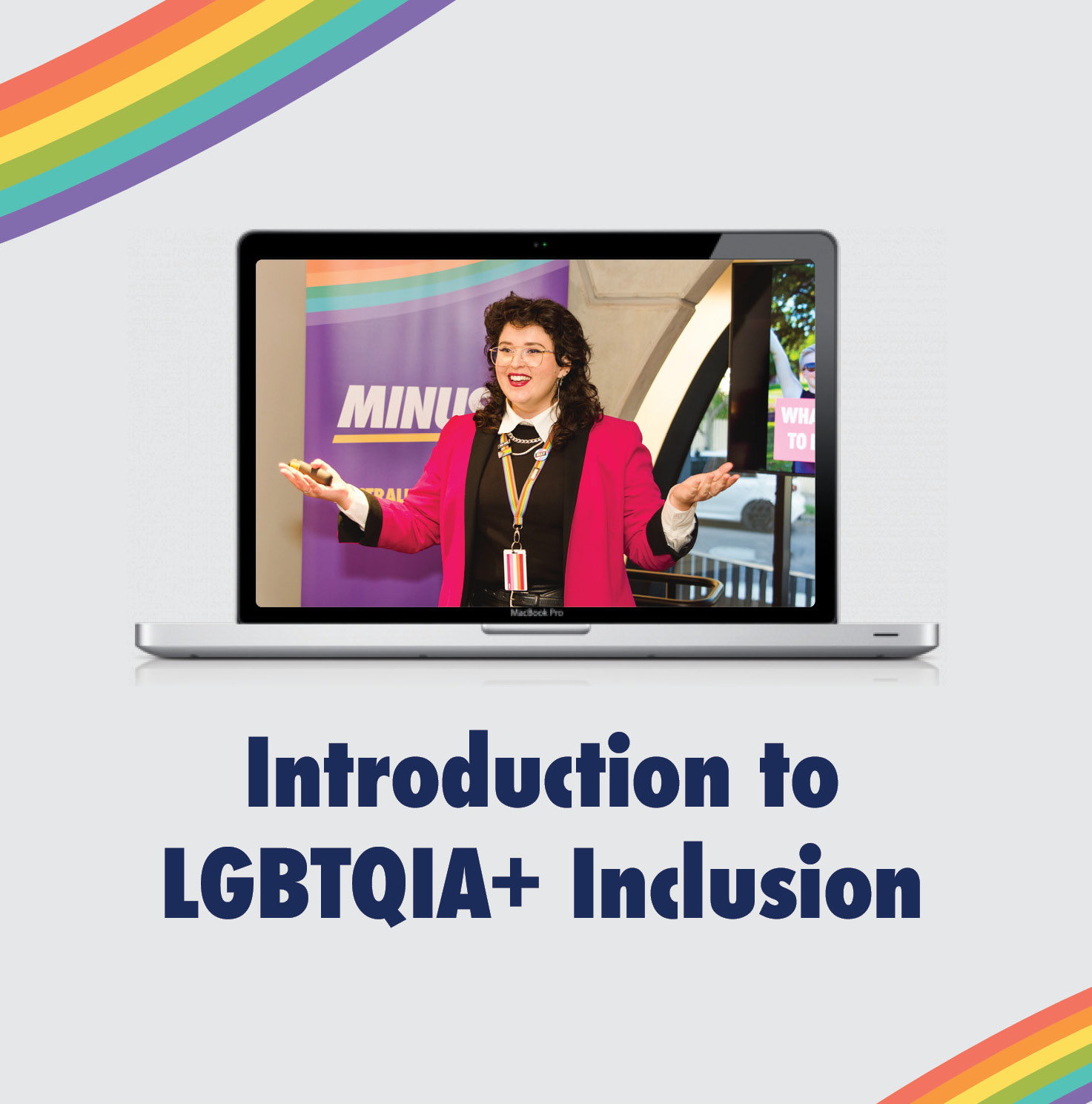 16 May: Join Us Online
Intro to LGBTQIA+ Inclusion Webinar
One of the most important parts of being an LGBTQIA+ ally is education. Join the Minus18 education team on Tuesday 16 May for a digital, interactive, live-streamed Intro to LGBTQIA+ inclusion.
Book Now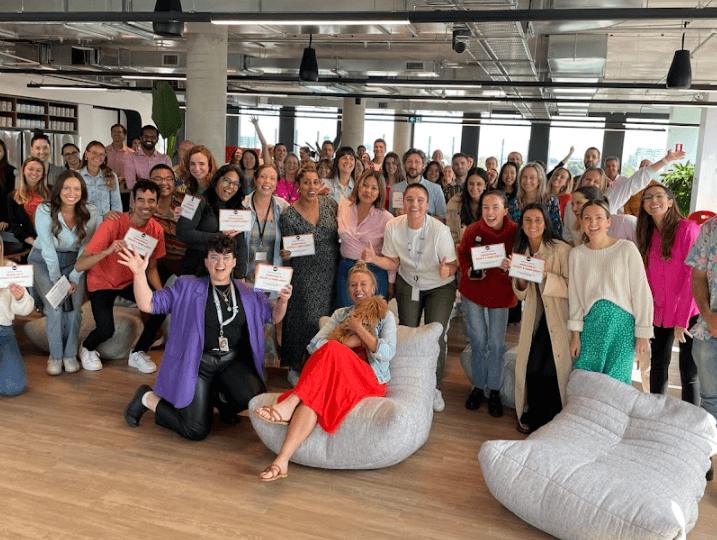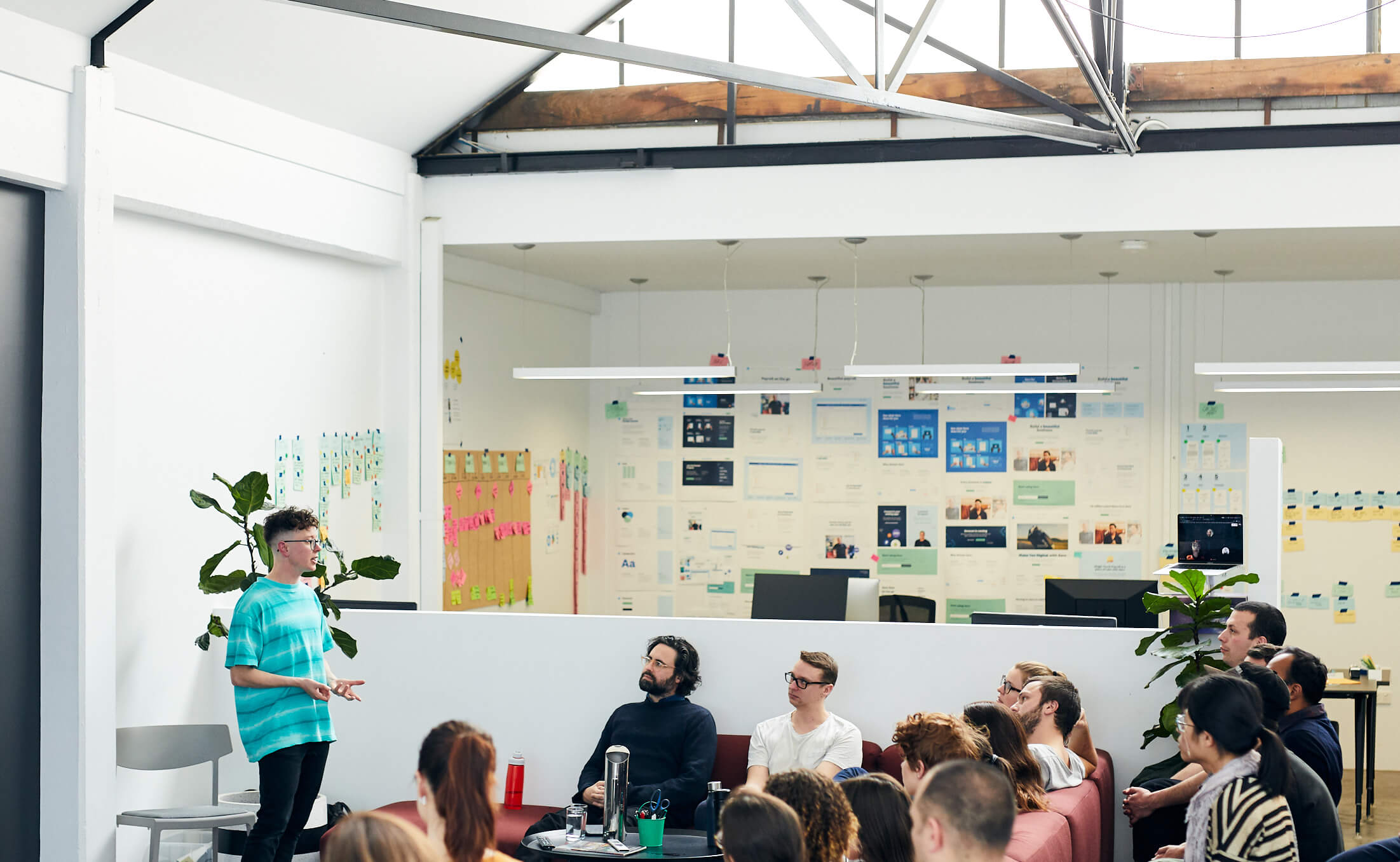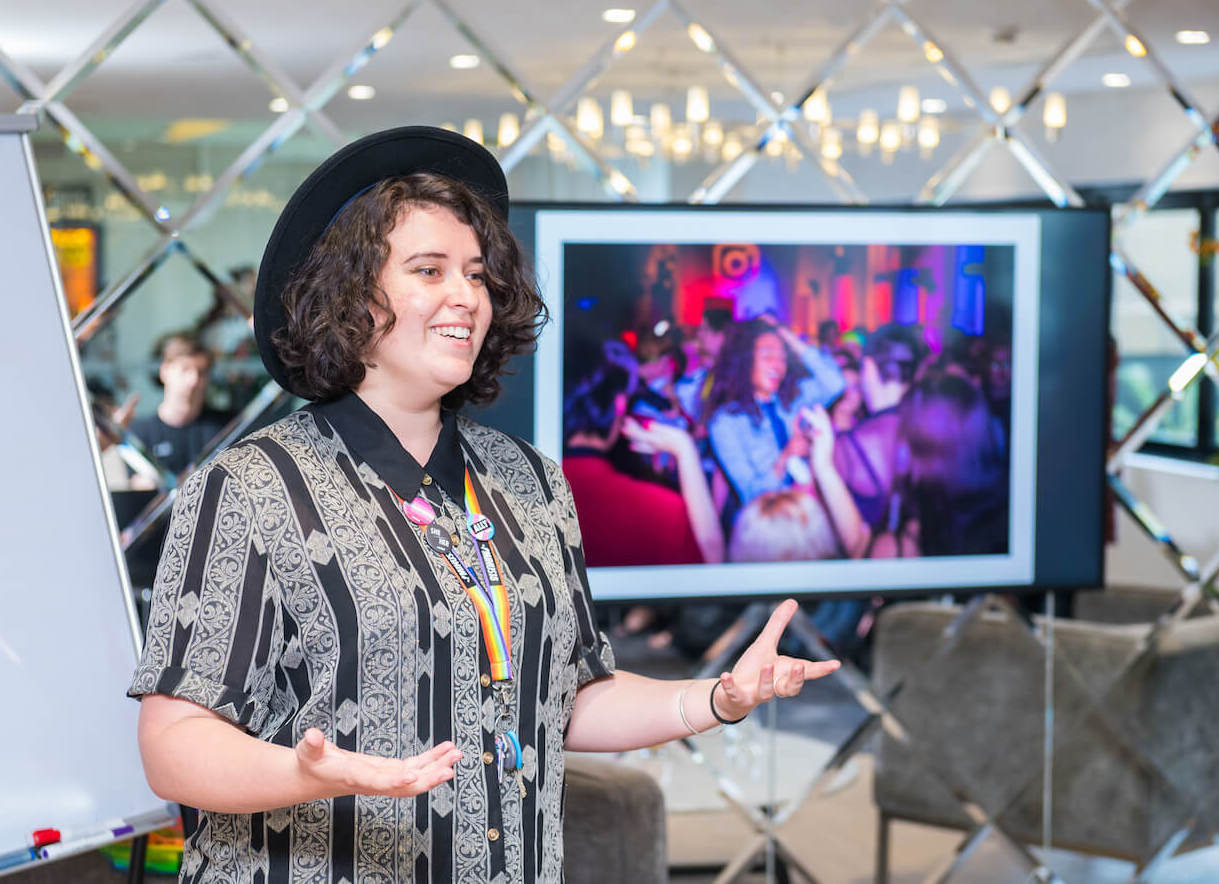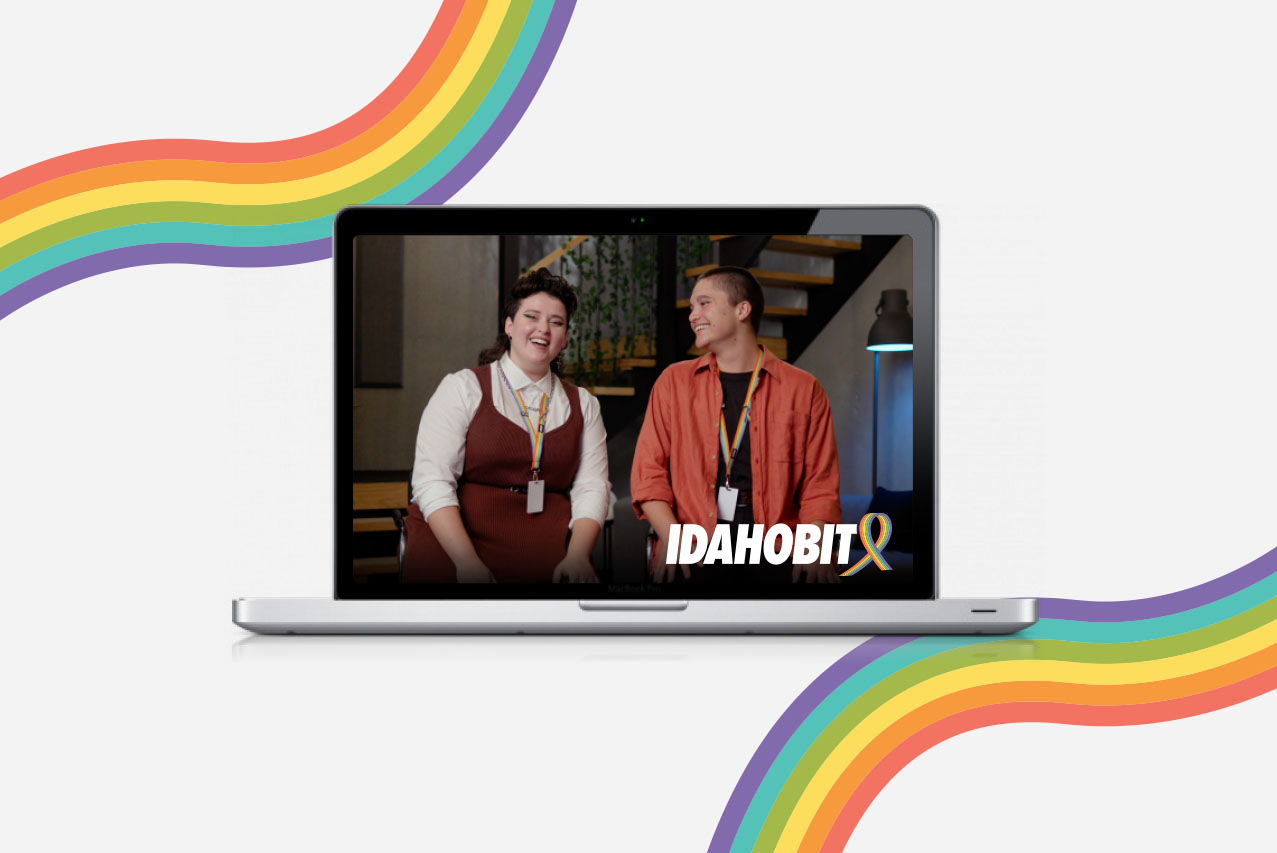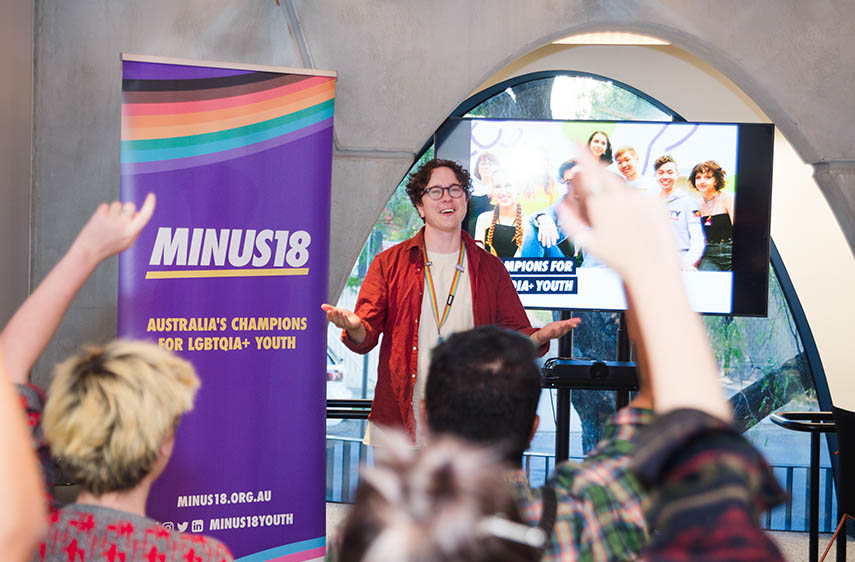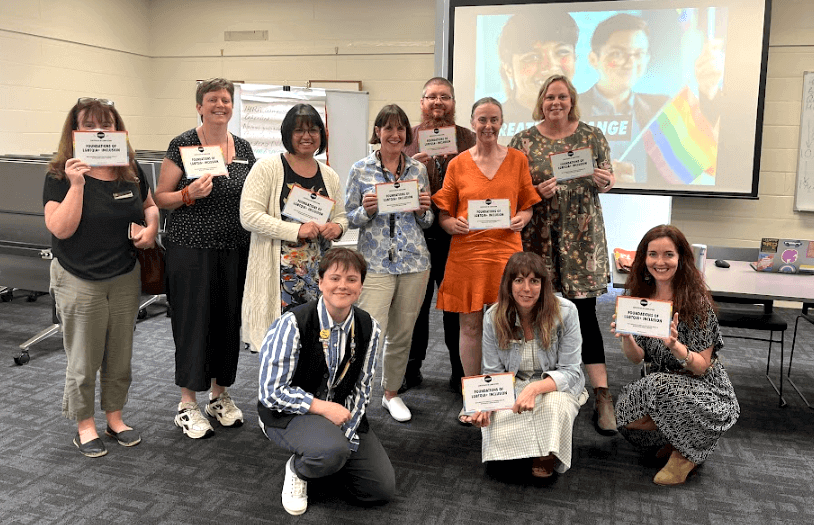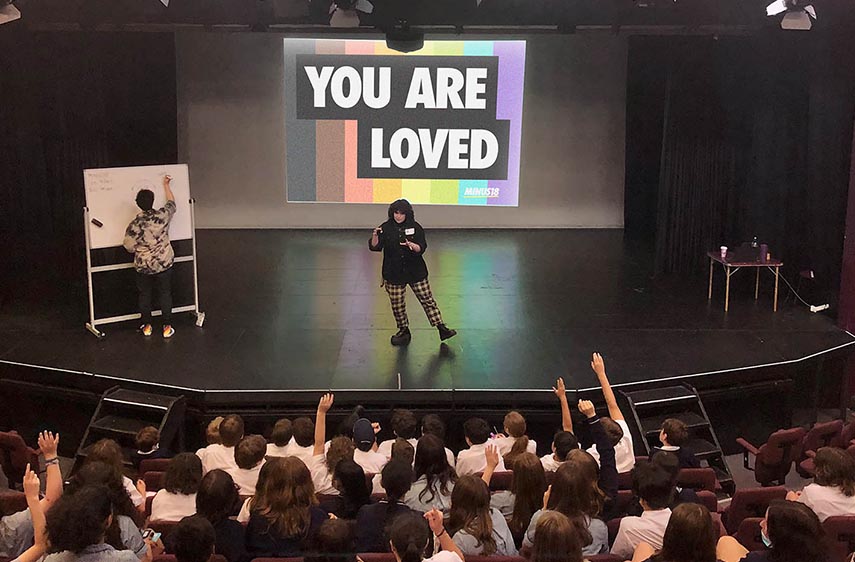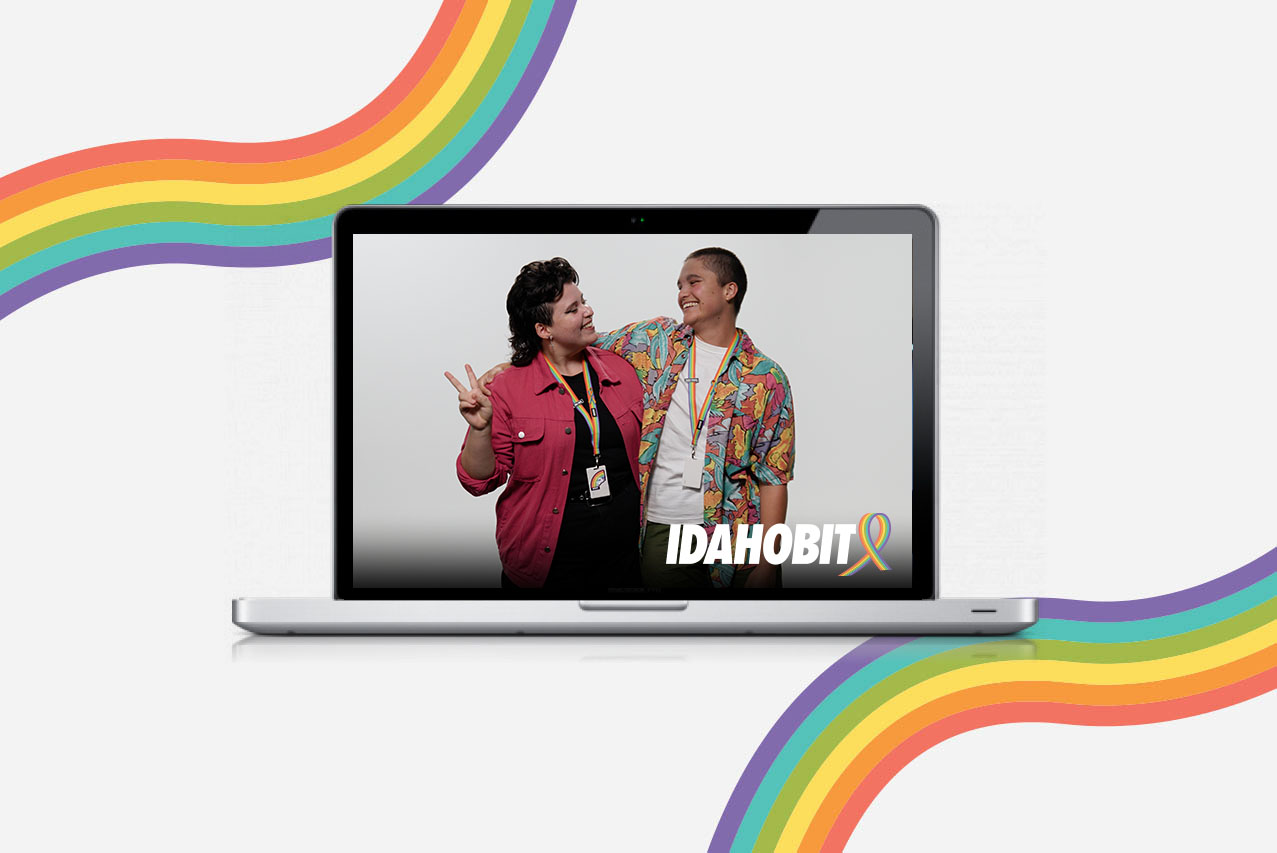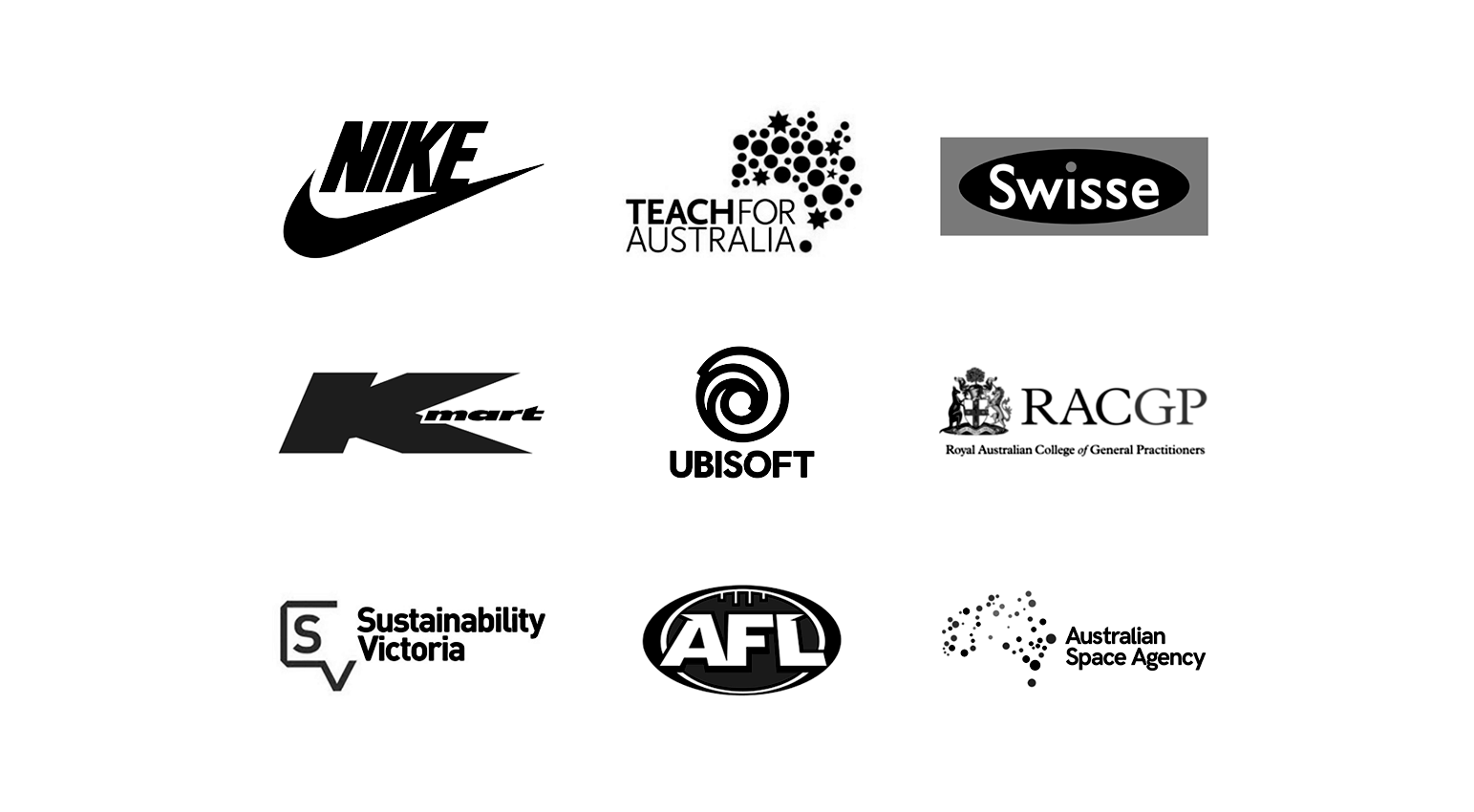 Join the Movement
Our Clients
Join the hundreds of organisations across Australia we work with to build LGBTQIA+ inclusion. No matter where you are on your inclusion journey, we can help.
Enquire
Learn More
Our Presenters are trained faciliators with diverse LGBTQIA+ lived, and professional, experience. Our team are leaders in delivering content that's engaging and relevant to the everyday experiences of your cohort.
Meet our experienced and trained presenters Wilde, Max, Nix and Tessa!
Our sessions are priced based on the session type, location and size of your group - with susidised options available for schools and community groups. Make an enquiry now to receive a quote.
We deliver all of our sessions in-person and online. We've tailored our online sessions to ensure they're engaging, memorable, and bring your whole cohort along on the journey of LGBTQIA+ inclusion.
Have a question? Want to chat through the needs of your cohort? Make an enquiry now to receive and our team can help you out.
It's More Than Just a Day
365 Days of LGBTQIA+ Inclusion
Find out how your IDAHOBIT actions improve the lives of LGBTQIA+ youth across Australia all year round.